blog
Lecture Note on Design Theory: Dieter Rams vs. Virgil Abloh
From the desk of Dr. Mehmet Aydın Baytaş
Published
With Tags
Design Philosophy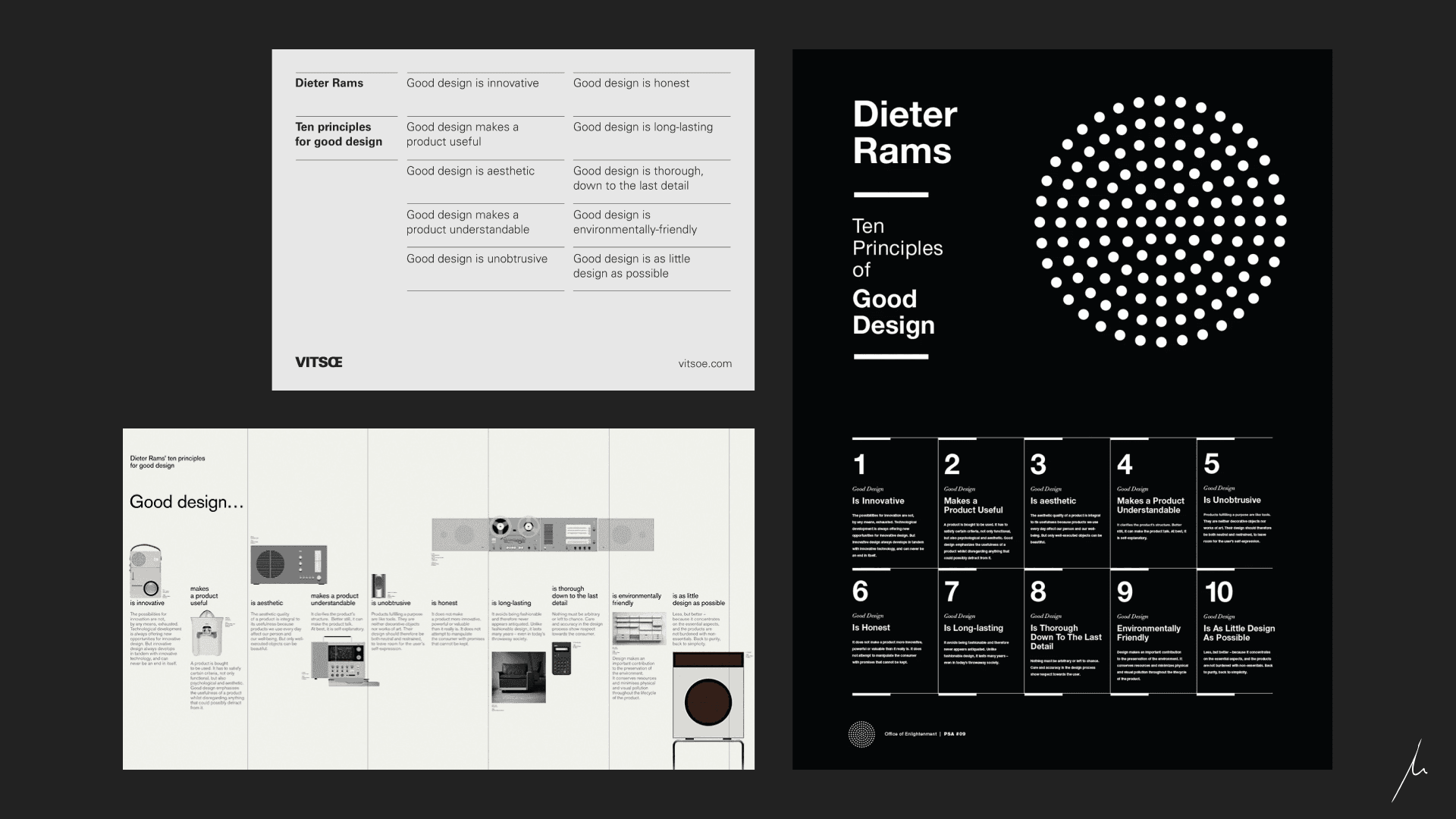 All designers, at some point, become interested in theory, philosophy, and principles to guide their hand. The first thing you find in this situation is likely the 10 Principles for Good Design according to Dieter Rams:
Good design is innovative.
Good design makes a product useful.
Good design is aesthetic.
Good design makes a product understandable.
Good design is unobtrusive.
Good design is honest.
Good design is long-lasting.
Good design is thorough down to the last detail.
Good design is environmentally-friendly.
Good design is as little design as possible.
There are many critiques we could throw at Rams' 10 Principles. The critique I'd like to focus on is that they don't make designing easier.
I've always found it challenging to see how Rams' products at Braun and Vitsoe are explained by his 10 Principles. He's certainly a good designer with a signature aesthetic. I just wish he articulated his tactics better -- designers today could learn so much more from him.
Luckily, we have another set of design principles to learn from as a creative constraint device.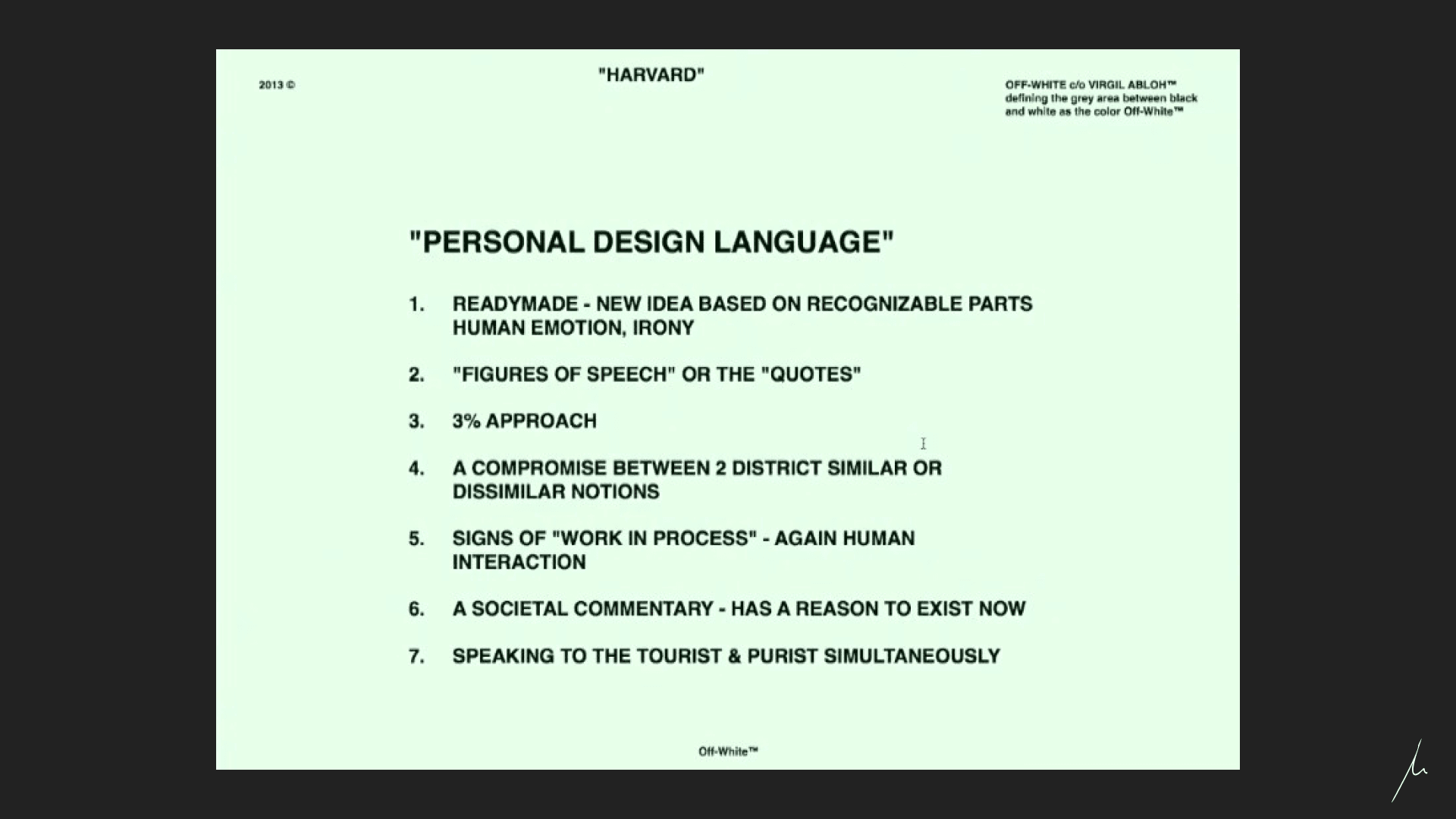 Here's Virgil Abloh's "Personal Design Language" from his Harvard lecture:.
READYMADE - NEW IDEA BASED ON RECOGNIZABLE PARTS HUMAN EMOTION, IRONY
"FIGURES OF SPEECH" OR THE "QUOTES"
3% APPROACH
A COMPROMISE BETWEEN 2 DISTINCT SIMILAR OR DISSIMILAR NOTIONS
SIGNS OF "WORK IN PROCESS" - AGAIN HUMAN INTERACTION
A SOCIETAL COMMENTARY AS A REASON TO EXIST NOW
SPEAKING TO THE TOURIST & PURIST SIMULTANEOUSLY
What I love about this is how obvious each of these items are in Abloh's products. Look at any of his designs, and these principles immediately jump out in material form.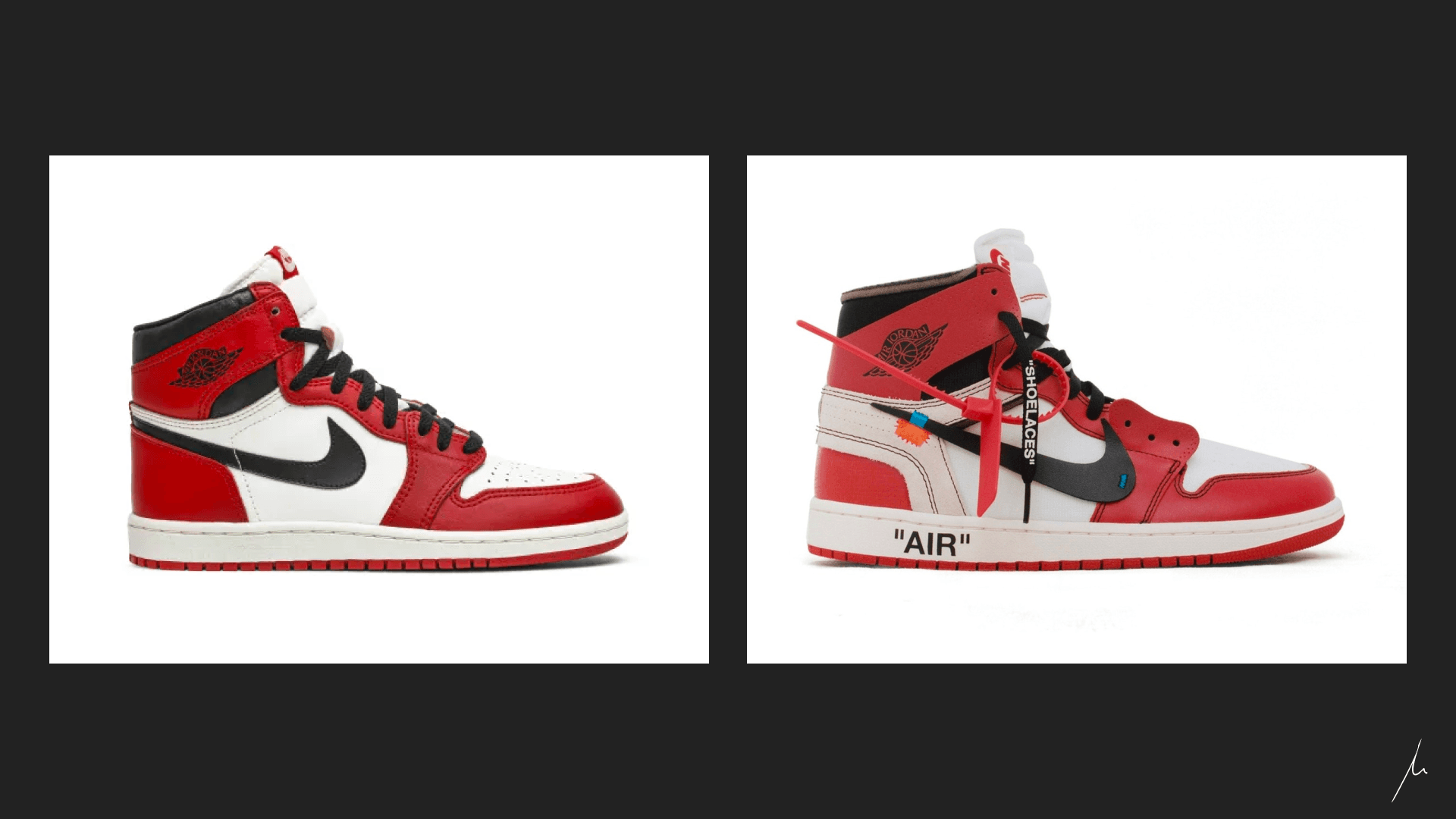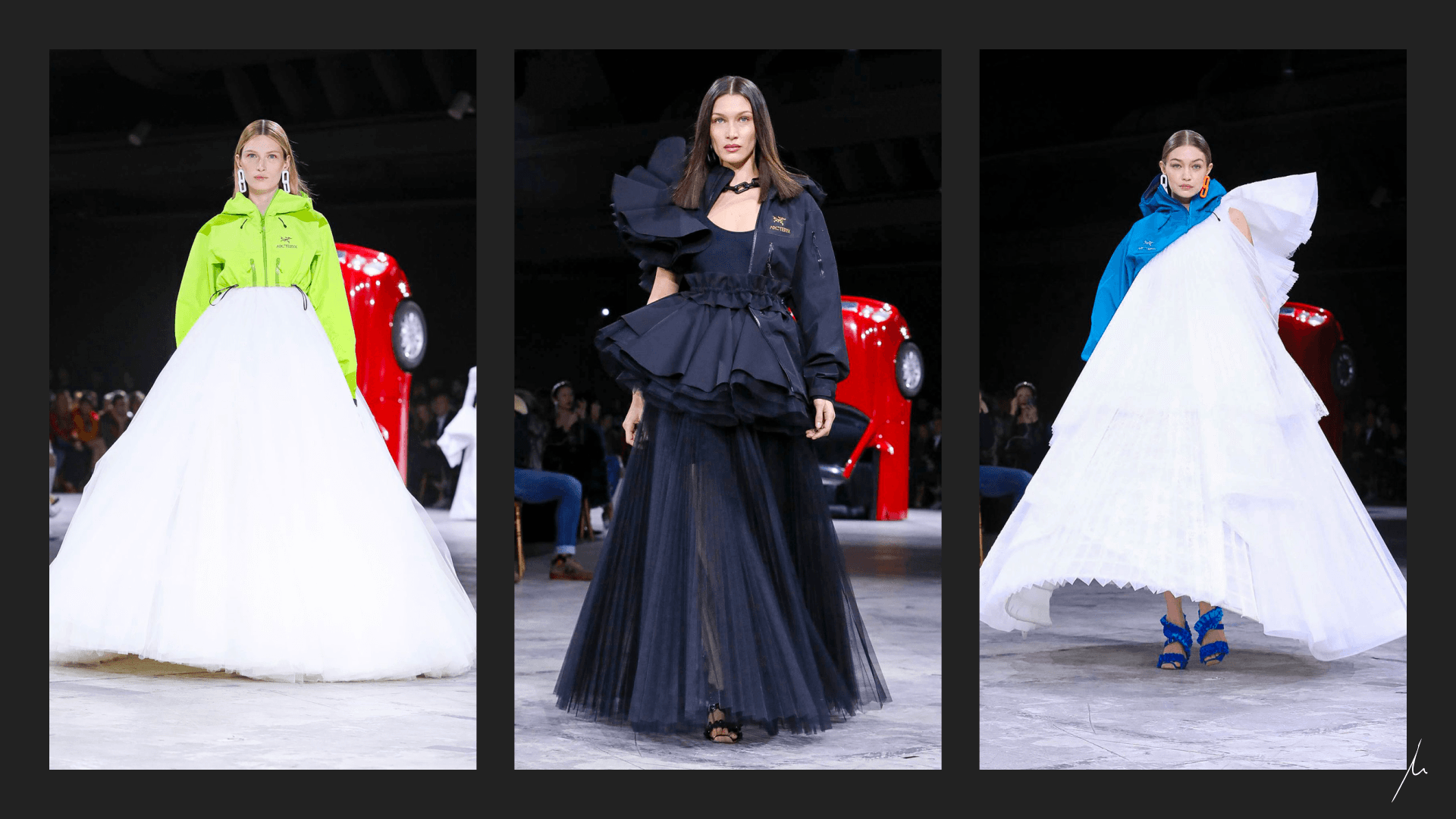 You may or may not like these designs. Personally, I prefer to live with Rams' designs. Nevertheless, Abloh's level of clear-thinking is impressive. The link between his words and his designs is strong.
Why does this matter?
To develop and articulate a philosophy is what enables design to scale. The 90-year old Dieter Rams built hundreds of products at 2 companies – Braun and Vitsœ. Abloh, who passed away at 41, designed for Pyrex Vision, Off-White, Louis Vuitton, Nike, Mercedes-Benz, Kanye West, Ikea, Planned Parenthood, Pioneer, and god knows who else.
Look at any practicing designer's portfolio and you'll find consistent style, even if there are no words. Nobody needs to sit and write down their Design Principles if they are working alone. But nobody can pull off this kind of volume and diversity flying solo. You need more than two hands.
Perhaps more than anything, it's skill in articulation that makes designers like Rams and Virgil. Not craftsmen, but leaders -- with hundreds of hands, guided by the same vision, making thousands of designs that obviously belong together.
This is why we, designers, should be interested in theory and philosophy: not necessarily to design, but to enable others to design as if they are us.
---
Interested in finding out more about the thinking and process of Rams and Abloh? Here are some books I love and flip through often.
Bonus: check out these retrospectives of Hiroshi Fujiwara's work -- another prolific collaborator whom Virgil Abloh considered a mentor:
The above contains affiliate links -- at no extra cost to you, I may earn a commission if you purchase from these.