blog
Lecture Note on Massimo Vignelli
From the desk of Dr. Mehmet Aydın Baytaş
Published
With Tags
Graphic Design · History
(Part of my lecture notes on Graphic Design for Digital Products.)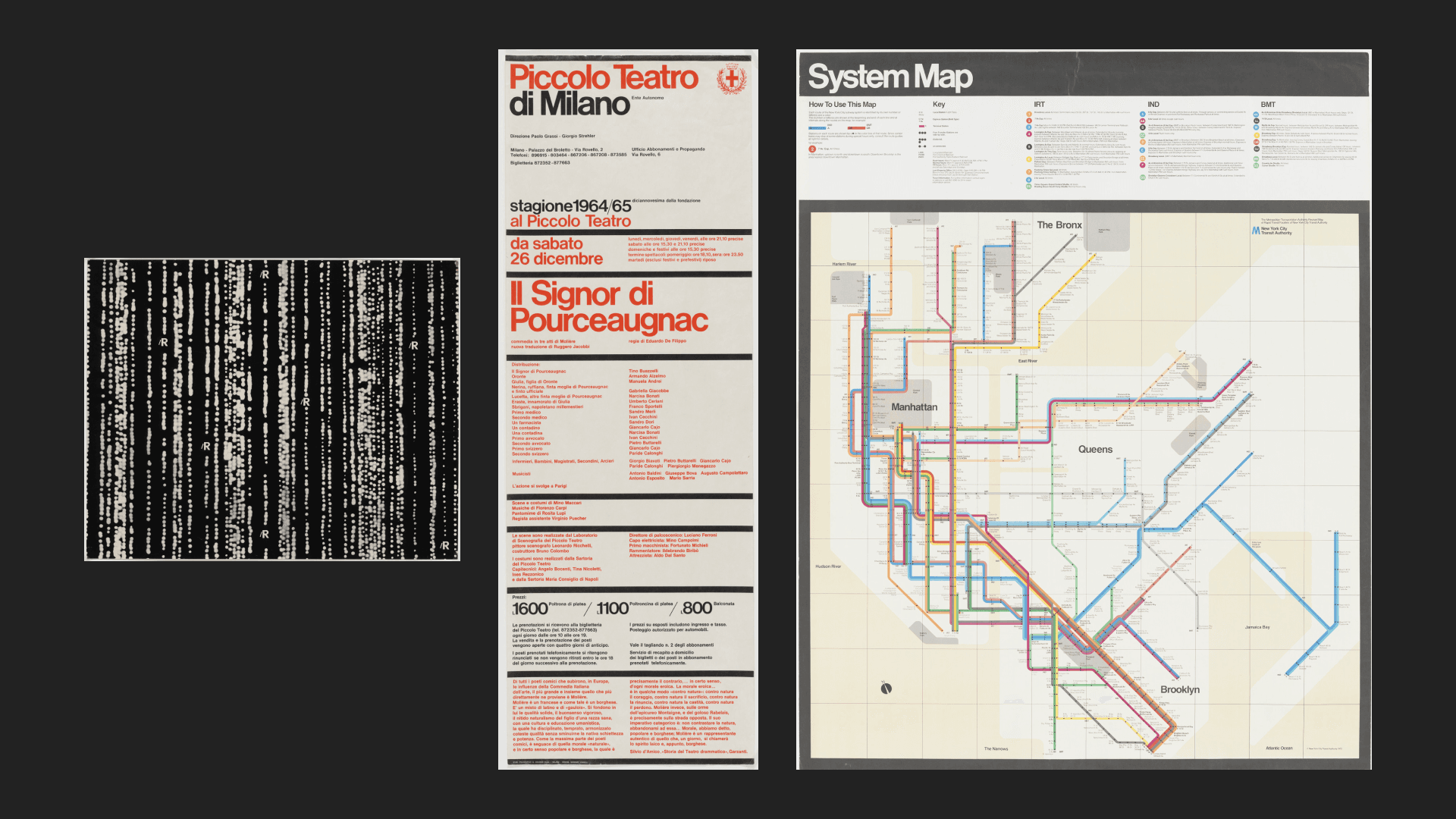 In the late 1940s, the young architecture student Massimo Vignelli learned about graphic design from his Swiss flatmate Max Huber. Like his contemporaries, he was hurt by the war, and imagined a future of global harmony.
"During the war in Italy, for instance, growing up, a lot of architects... They were not doing architecture. They were doing the resistance... Substituting the pencil with a gun..." ↗︎
Vignelli took the Swiss doctrine and remixed it into his own design language.
The stark geometric embellishments, artful alignments, and angular gestures to create movement in Josef Müller-Brockmann's posters are absent in Vignelli. All of his text is level. All his lines are horizontal.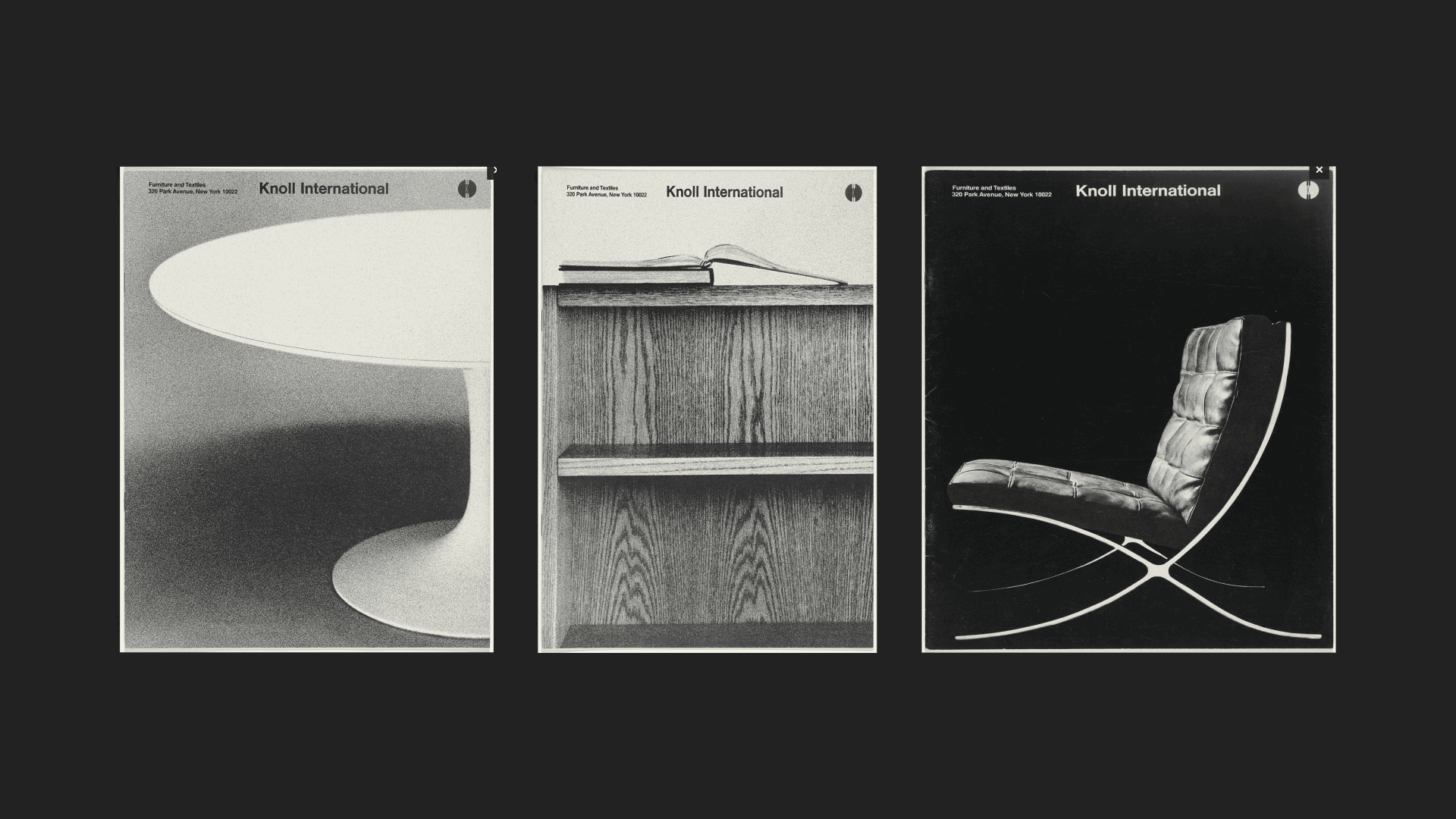 This is because Vignelli designs systems, rather than objects. A pioneer of brand identity design, Vignelli's medium is not the details on the visual canvas, it's the rules, variables, choices that define style itself. He designs like a programmer. He writes code for his clients to follow, long after he's gone. If he were alive today, he'd be right at home working on websites and apps.
Vignelli first builds himself a tiny box, locks himself into it, and creates a new universe inside. With a single typeface and no ornaments, he creates meaning through purposeful manipulation of "variables" like text size, texture, depth of field, and viewing distance.
Come close to his wrapping paper for La Rinascente: streaks of glimmer fade out as the sharp logomarks come into focus.
In his designs for Piccolo Teatro and the New York Subway: a fractal hierarchy of typography unfolds as you step towards them. The same Helvetica that cried out for your attention starts whispering privileged information, if you're close enough to read.
This is responsive design. Only, it responds not by changing itself, but anticipating how we move. The same exact graphics say different things, based on the distance from which we see them.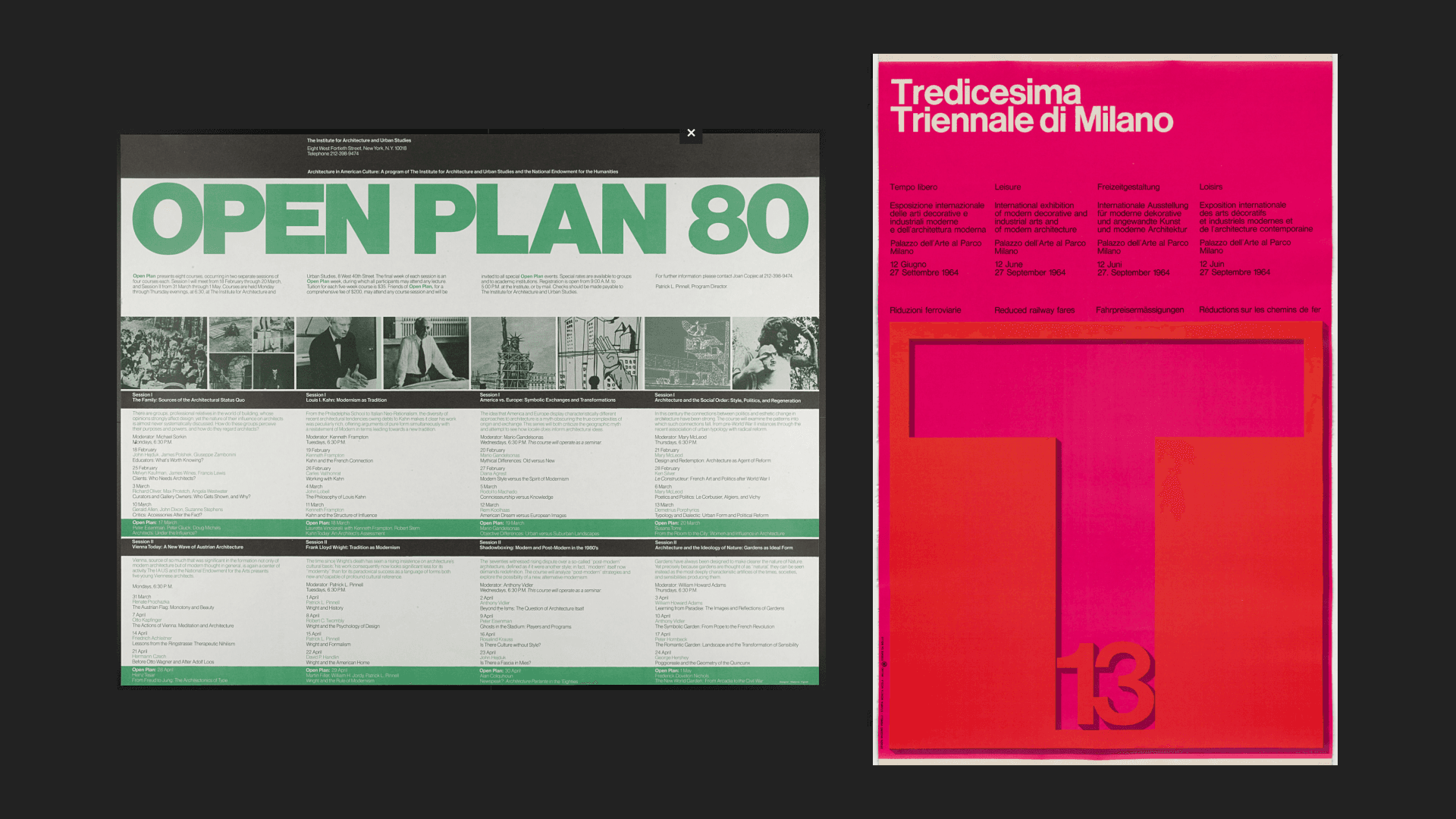 In math, infinite numbers sit between 0 and 1. Within strict limits, Vignelli finds extreme dynamic range. In MoMA's collection of his work: almost nothing but Helvetica. Only, it comes in every size, weight, leading, and spacing imaginable.
To pull of this kind of dynamic range in the digital world is not easy. Glued to our screens, we don't move around graphic design -- we move the design itself, from window to window. For a 21st century interpretation of Vignelli's physics, see how Work & Co remade the subway map, documented by none other than Gary Hustwit:
Viewed today, Vignelli's designs may look simplistic. The tools to reproduce the stark typography and obvious grid systems are at out disposal every day, out of the box, on our computers. But Vignelli had none of these tools. His stark precision takes on a new meaning when we realize that most of his work was produced by purely mechanical means.
Check out The Vignelli Canon* for a glimpse inside the master's mind.
* Affiliate link – at no extra cost to you, I may earn a commission if you purchase from these links.